I know it's FLOTUS Friday and I've got nothing.
Melania will embark on a 3 state tour next week -
Details are few, but first lady Melania Trump will visit a tech company near Seattle on Monday as part of a three-state tour for her "Be Best" initiative, which addresses childhood well-being, online safety and opioid abuse, according to her press office. Seattle Times
at which point the media can get busy snapping sensational photographs to mischaracterize.
Until then the only Melania news is Michael Cohen's sorry-not sorry-apology as scripted by Clinton weasel extraordinaire, Lanny Davis, after he focus-grouped it for effect.
He asked me to pay off an adult film star with whom he had an affair and to lie to his wife about it, which I did.

Lying to the First Lady is one of my biggest regrets. She is a kind, good person. I respect her greatly and she did not deserve that. 
How many times does a liar have to admit to lying before the left will acknowledge the fact he's a liar? Never mind.
So I give you this, just in: New York City to outlaw hair discrimination, That's right, having run out of anything else to outlaw as discriminatory they turned to hair:
New York City's Commission on Human Rights is set to ban discrimination based on hair style or texture in work or school and in public places. Guidelines issued by the commission say people have a right to "natural hair, treated or untreated hairstyles such as locs, cornrows, twists, braids, Bantu knots, fades, Afros, and/or the right to keep hair in an uncut or untrimmed state." The commission can issue fines of up to $250,000 on those found to have discriminated against someone based on their hair. There is no cap on the damages it can award.

UBU: locs, cornrows and fade, all in one
So if I've got this straight (hair trigger!) Natural Hair Discrimination Is Now Illegal In New York City. It is illegal to discriminate against whatever one chooses to do with his/her hair. I shall assume, until notified otherwise, that this applies to non-people-of-color as well. Even if they are "appropriating" this cultural affectation.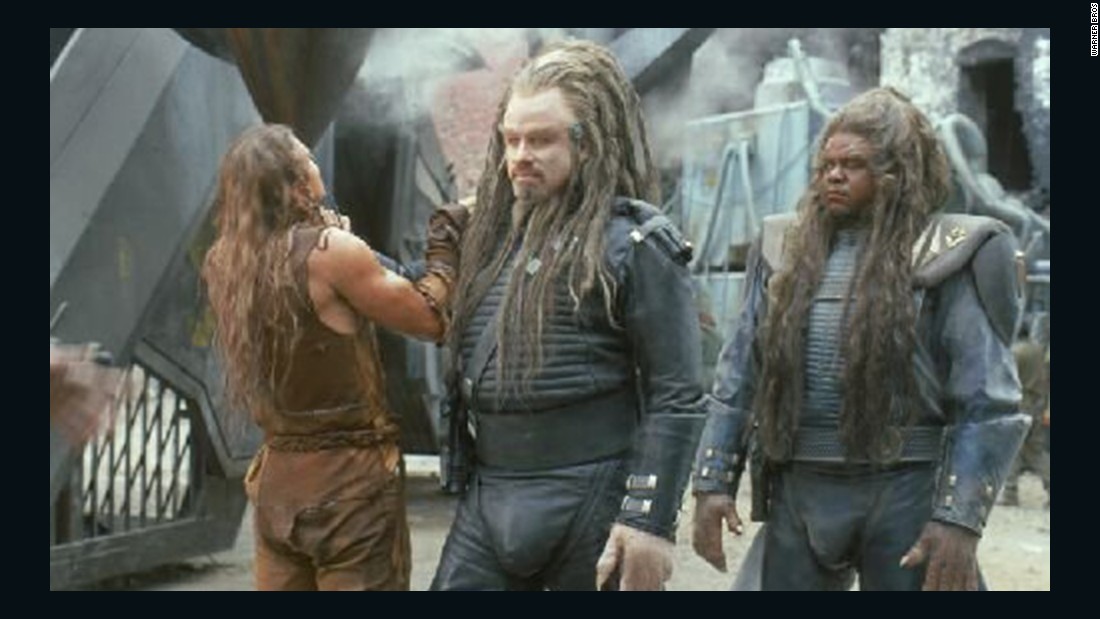 I suspect an exception will be carved out the next time the Human Rights Commission meets. Just a note for future resolutions: make sure you think them through before issuing a mandate. Because one man's dreadlocks may well be another man's amaranth. And we don't want that, do we?
And I don't ever want to hear another word about President Trump's hair.