We made a supply run into the city yesterday. We were running low on your basic paper supplies and coffee which always triggers a Costco run and Raj wanted to go to his favorite ethnic stores in order to pick up some weird ingredients that he may or may not use at some point in a future. The first stop of the day was the Chinatown Supermarket on State street in South Salt Lake.
Entryway to the Chinatown Supermarket and food emporium
This is really more entertainment than shopping. The shelves and coolers are filled with every Asian ingredient you've ever heard of as well as thousands you haven't. It has an entire wall of loose leaf tea in apothecary jars, freshly roasted pork belly and whole ducks (with the quackers)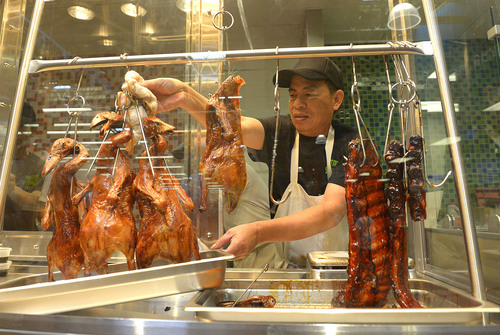 as well as a wall of live-tanks stocked with every sea creature known to man, and some that you wish weren't.
Like these giant geoduck clams
After amusing ourselves for 45 minutes or so we emerged to find the State Street exit closed off and this going on:
Apparently a man had held up two convenience stores earlier sparking a highspeed chase down State Street. During the pursuit he leaned out the window and fired a rifle (variously described as a "long gun" "AK-47" and an assault rifle) at police while careening down the busy thoroughfare. He eventually crashed his truck into a building just north of the Chinatown Emporium where he was shot and killed by police.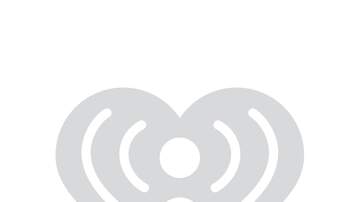 Fortunately there was only one minor injury to the LEOs in the pursuit and takedown of this idiot. Watching it on the local news later I learned that witnesses to the earlier robberies described the perpetrator as a "tall thin white man." Now I don't know about tall and thin, but the only "white man" thing about this guy – shown here in a 2007 mug shot -
is his name: Harold Vincent Robinson. And yes, he had a rap sheet as long as your arm including counts of aggravated kidnapping and assault that date back to 2001, all of which had been dismissed for one unfathomable reason or another.
Also of note is the write up of the incident in the Salt Lake Tribune. The story was less about the robberies, pursuit and ultimate killing of the suspect than it was about the Iraqi tailor who owned the shop that the truck randomly ran into:
 'It was like the end of the world': Shop owner recounts robbery suspect crashing truck into his South Salt Lake business and police shootout
Tom Mahdi is no stranger to violence.

The former tailor for Saddam Hussein's sister, Mahdi and his family fled their Baghdad home amid war, after learning of possible retaliation against people with ties to the onetime First Family. They were refugees in Jordan and moved in 2009 to Utah, where they started a sewing and alterations shop on State Street and settled into a life of peace.

That peace was shattered Monday when a pickup truck crashed into the business's front door, followed by a hail of police gunfire. Mahdi, alone in the rear of the shop, said he stood paralyzed as rock and dirt sprayed around him.
That is some fine J-school training on display right there.
Later we had lunch at a very busy Chick-fil-a before stocking up at Costco and heading back up the mountain before today's "Winter Storm Alert" arrives. On the way out of town we ran into the usual homeless panhandlers, all pitching at their favorite corners.
Now, for those of you under the delusion that Salt Lake is immune to big city progressivism because of it's large Mormon population let me disabuse of that idea. This city has become so liberal over the past 25 years that it would make your head spin. While not even close to Seattle's league yet, it is certainly on it's merry liberal way. Here's a picture I took yesterday afternoon, also on State Street much closer to downtown. In case you can't make it out it's a man, a woman a dog and all their earthly possessions taking a break from panhandling in the shade of the local Wienerschnitzel.
Note that der Weinerschnitzel, like every other fast food restaurant in Salt Lake as the unemployment rate here is practically zero, is hiring.
All in all an excellent adventure in the semi-big city. We are all doomed, doomed I tell you.