How does our non-biased, non-partisan MSM celebrate Father's Day? Let's take a look.
At NBC Catherine Buni and Soraya Chemaly report on the sad sack state of girls today, and blame…that's right, the patriarchy.
 This Father's Day, dads need listen to why their daughters are so angry — and join the fight
Around the country, fathers are waking up to their daughters' experiences in an era when anger is arguably the most logical response a girl can have to what is happening around her.

Because while women have historically had plenty of reasons to be frustrated, teenagers today are, Pew Research Center studies show, more amorphously anxious than prior generations. Teens are concerned about everything from health and social relationships to climate change, poverty and politics. But adding to those topics for young women specifically are concerns about #MeToo, the recriminalization of girls and women who seek safe abortion, and the very visible actions of a misogynist in the White House who, on a regular basis, dog whistles to white supremacists and homophobes.
I find it odd that people like Buni and Chemaly who think it's their job to perpetrate the lies that keep women resentful of the evil societal 'patriarchy' do everything in their power to promote the existence and growth of the most powerful patriarchy of all, the government. Odder still that they keep demanding that women are equal to the men they find so toxic.
Meanwhile, over at CNN we find this ode to fatherhood: Plan a road trip adventure for Father's Day, kids optional.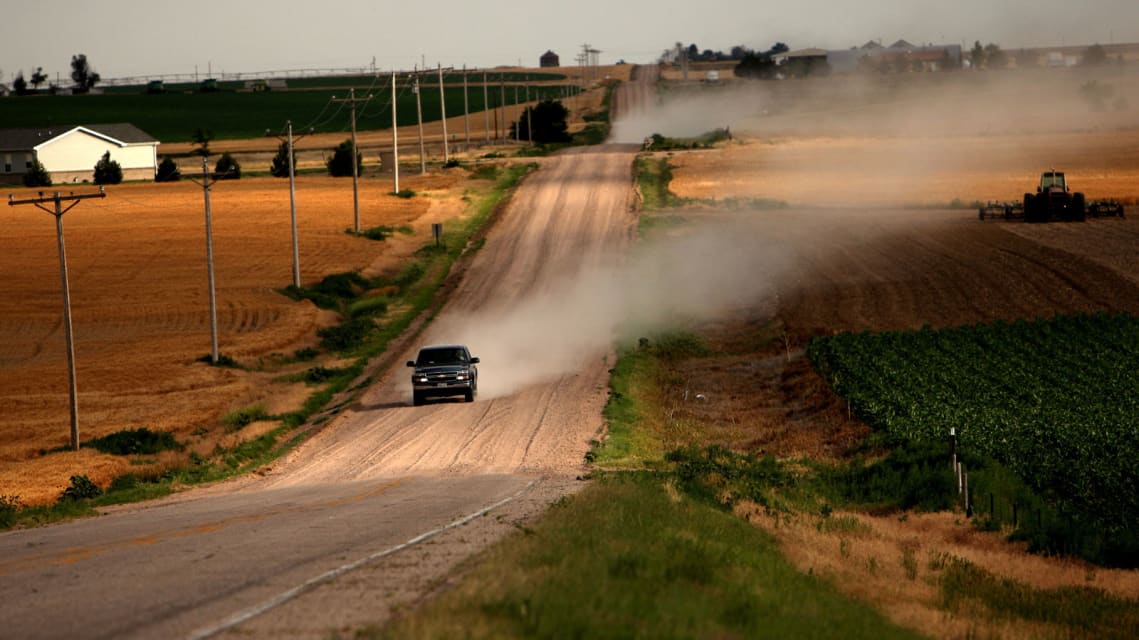 With obligations surrounding kids, partners…
(Please note the use of the PC term "partners." It is the inclusive way to refer to all those unmarried, non-traditional families who don't necessarily believe there are only 2 genders and only one of them can be a mother and one of them a father.)
and work, sometimes it's hard to get away -- actually, it's hard pretty much all of the time. But fortunately, the one day a year that it's dad's turn to cut loose has come around again, so you can afford to go a bit crazy… Here are a few exciting, strange and fascinating stops and destinations to suit every dad, from artsy to outdoorsy and everything in between.
Among the "strange" destinations they've included are places with subtle cultural messages such as the Centralia mine fire: Centralia, Pennsylvania (Coal BAD!), the Nuclear Waste Adventure Trail: St. Charles County, Missouri (Nuclear BAD!), Carhenge: Alliance, Nebraska (Cars BAD! should be EXTINCT!)
Also on the fantasy road trip list, possibly in the "artsy" category, is New Orleans' French Quarter – described as "an iconic cultural hotspot." Clearly this "adventure," although it includes many enchanting historical sites and attractions, is one that dad might want to leave the kids at home for.
The Quarter is a bustling city within a city, drenched in history (and sometimes booze).
The site is known for its numerous bars and infamous Mardi Gras Parade, which passes through the city in a flurry of color and sequins and takes it's place on many a bucket list. Be warned though -- not all spots are kid friendly, and whatever you do, steer clear of Bourbon Street, especially if you have any young companions with you.
Of course if you want to be a cool dad you could bring the youngsters along, providing them with an early-childhood education in drugs, sex and rock and roll. It will give your sons a glimpse into the evils of misogyny and male toxicity…
…and give your daughters something to warrant all that anger.
But this is the entry on the list that caught my eye, literally. Included in the destination section titled "classics" which include such stalwarts as Time Square and the Liberty Bell was Mount Rushmore…wait a minute, Mt. Rushmore? This isn't the Mt. Rushmore I visited. Looks like somebody was in a hurry to dash off an article, insert photo and hit the road for one of those fantasy trips. The editors must have already switched over to "weekend mode" as well. I took a screengrab of the site as I assume somebody will eventually notice and fix it.
As God is my witness, I did not Photoshop this screengrab. Somebody else did that for me.
Then again, it is CNN so maybe not.
Happy Father's Day to all the great dads out there! Now fire up the grill and get to work.
P.S. Lantern weighed in via email last night. He's been in the hospital for 4 days but is now home and fine. Said we can call the dogs off.