Happy Birthday America! Let's celebrate.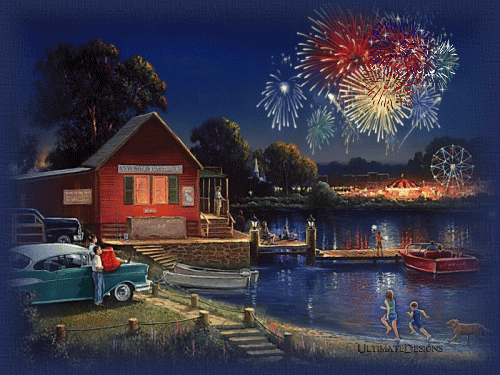 So if the Dems want to skip the annual Independence Day parade – ostensibly due to the cost – let them. They're only spoiling it for themselves. I suspect they would have complained about the cost of our actual independence as well as they certainly don't seem to approve of any of the nation's founding principles.  Is there anything about America the Dems don't want to destroy?
So while they hope, as they don't pray, for rain on our parades I say let's force them to boycott everything American: burgers,
hot dogs, potato salad, baked beans
In fact, let's make as much delicious triggering food as you can think of. Let's buy American flag toothpicks by the gross and mark our territory.
Ribs, steaks, fries, brownies, strawberry shortcake…if it's delicious, flag it. Soon there will be nothing left for the dedicated America-haters to eat except precious overpriced chi-chi food.
So get out there and hit your local 4th of July parade, grill up some burgers and make some potato salad. For this is truly the day (trigger warning!) the Lord made.
Happy Birthday America – Long May You Run!