"I want to be clear, I'm not going nuts"  - Joe Biden
He's probably right. A strong case can be made that he's been that way for years.
Is this something a sane man would do? Unless he has a death wish?
I'm quite ambivalent about which one of the old white milk jugs the Big Tent party chooses to run against our VSGPDJT. Any of them will provide entertainment. But Joey quite possibly more than the others. Because he's not going nuts,
Well, maybe a little…
He's already there.
Yay! I won!!!!
Fruits, Hops and Nuts: the symbol of the New Socialist Democratic Party. How can you they lose?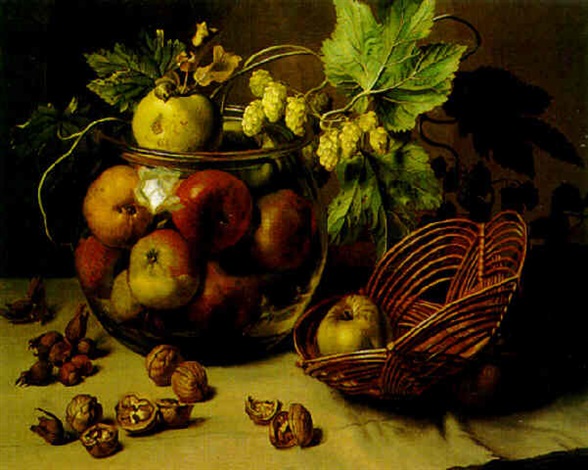 Still life with apples, hops and nuts by Gerald A. Cooper