For today's throwback I thought it would be fun to look back over the years and track the great migration of Nancy Pelosi's eyebrows.
Note that as a bright, starry-eyed ingenue Nancy's brows started out in the position designated by the golden ratio. At this time she was busy learning her political skills from her father, Baltimore Democratic Mayor Thomas D'Alesandro Jr.. She was responsible for managing his book of people who owed him political favors.

The brows were still positioned appropriately after marrying and moving to California in the early 60s. Here we see them in 1976 while she was working on the presidential campaign of former California Gov. Pat Brown.
By 1984 we see the beginning of the great migration
when she was appointed head of the Democratic National Committee's San Francisco host committee, specializing in raising money for the state's left-leaning candidates.
Still a bit north of that golden ratio sweet spot when she ran and won a House seat in 1987: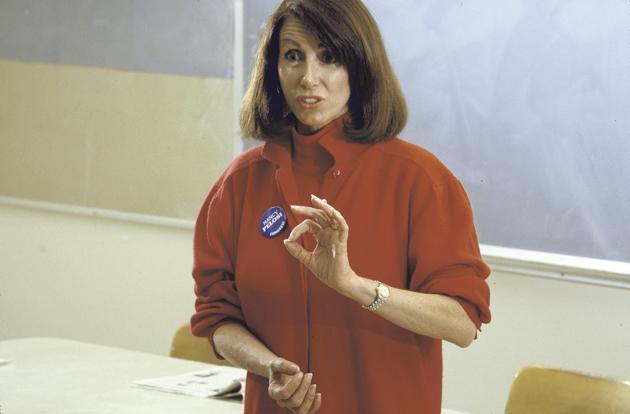 By 1996 Nancy and her eyebrows, anxious to advance, sponsored a bill sanctioning China for violating US copyrights. She urged President Clinton to pressure China to live up to its agreement to protect US software. During that same term she also passionately opposed the Republicans' impeachment of President Clinton, which she categorized as a hate filled gesture.
Some 20 years on and her eyebrows and forehead both seem to have continued their migration north while her policies and boobs head south.
She no longer believes that China has to live up to any trade rules or agreements, and she no longer sees anything wrong with a presidential impeachment driven by" "vengeance."
Moral: All borders are arbitrary, nobody is illegal except President Trump and stretching in Washington is a way of life -  be the truth or your skin.
Oh, and when your eyebrows mimic the barrel ceiling in the background it might be time to stop.