The Sundance Film Festival 2020 opened Thursday in Park City. Thus begins 10 days of the 36th annual "fest" around here. In years past the Festivals kickoff began with Robert Redford, president and founder of the Sundance Institute, giving his annual Day One speech. This year he was replaced with a "Day One Press Kit."
Sundance skipped its traditional opening day press conference where Redford, the festival's ever-sunny face, has presided since the 1980s. Last year, Redford made only a brief cameo at the press conference and said he would be stepping back. "We're at a point where I can move on to a different place," Redford said then.

He looks like he's already got one foot in "another place
Each year thousands of visitors, some with famous faces, most not, pour into this small mountain town where they book up every hotel room, throw huge parties, overrun local restaurants and bars and literally take over many local businesses to create temporary "hangouts." Although it's a nightmare for local residents trying to go about their daily lives Sundance is a boon to the local economy.
Honestly though, Utah's local economy hardly needs a boost: the state's unemployment rate is the lowest ever recorded - 2.3% – which ties for the lowest in the nation. And the state led the country in non-farm job creation last year at 3.1% which is more than double the national rate. (Shout out to President Trump! But keep you head low, this is Sundance.)
I always find it amusing that the industry that revels in deriding capitalism in all its forms of "big industry" other than Big Entertainment comes with such an excess of, well, capitalism.  Case in point, the virtual take over of Park City's Main Street where this year's licensees include giants from the entertainment, digital, alcohol and automobile industries:
• Silvercar/Audi, 2300 Deer Valley Drive

• TNT, TBS and HBO Docs, 306 Main St.

• Heineken USA, 710 Main St.

• The Walt Disney Company, 738 Main St.

• Fox Searchlight, 675 Main St.

• Tao, 1251 Kearns Blvd.

• Stella Artois, 1251 Kearns Blvd.

• Mastercard International, 427 Main St.

• Nestle Coffee/Chameleon Cold Brew, 427 Main St.

• Los Angeles Chargers, 710 Main St.

• CNN, 562 Main St.

• HBO, 268 Main St., 804 Main St. and 306 Main St.

• Kia Motors America, 890 Main St.

• Molson Coors Brewing Company/Peroni, 890 Main St.

• Facebook, 801 Main St. and 804 Main St.

• Apple/NVE, 657 Park Ave.
For a hefty fee these corporate entities obtain licenses from the city to temporarily lease local businesses for their purposes, mostly promotion. Some are for private entertainment purposes and some are open to the public offering food, drink and free logo merchandise (looty). It's a boon to local businesses who charge these corporate entities exorbitant rates for a 10 day rental; some say it pays their rent for the entire year and without it they couldn't afford to operate on Main Street – where rents themselves are exorbitant.
Many of the corporate interests return annually for Sundance with elaborate remodels that involve dismantling the inside of a temporarily leased space, rebuilding to their own specifications and then returning the space to its pre-fest appearance. – Park Record
This is the normally staid Meyer Art Gallery, temporarily repainted hot pink and purple for whatever temporary LGBTQ+ purpose it will serve.
Don't think for a minute that these people aren't providing social value however: first of all they are doing their bit for diversity, apparently the holy grail of not just the U.S. Congress but also the movie industry:
In December, when Sundance unveiled its slate, the festival touted its statistics of filmmakers as it gets closer to reaching its goal of gender parity. Out of the 90 directors of the 66 films in the five competition categories (U.S. narrative and docs, World narrative and docs and NEXT categories), 40 percent are women, 40 percent are people of color and 9 percent are LGBTQ+. 
And of course they are tuned into politics:
"As we head into an election year, freedom of the press, and freedom of expression more broadly, are facing very serious threats in the U.S. and around the world."
So says Keri Putnam, Sundance executive director, without a whit of irony. Of course the threat she and the Hollywood ilk is worried about comes from their competition, the streaming services:
But increasingly, content is being selected by only a handful of globally dominant entities and served up by algorithms designed to keep you watching," Putnam said.
Again, not a whit of irony. That's what I love about Sundance: complete obliviousness.
Stay tuned: as the impeachment grinds on I will be providing alternate programming including coverage of Hillary's attendance at her 45th biopic premiere later today, as well as a movie review of the Obama's first movie for Netflix premiering at this year's fest, "Crip Camp." Yep, that's short for "cripple," because when you carry the Race Card, membership has its privileges.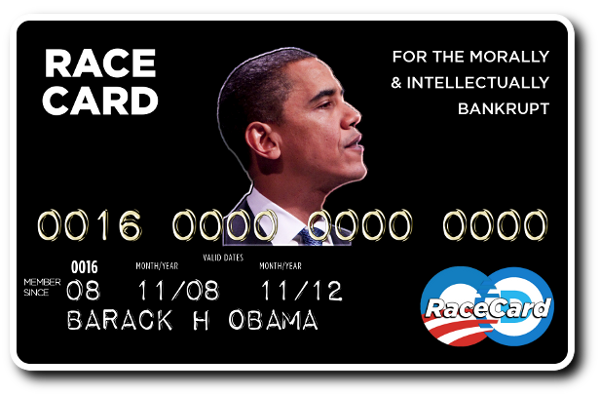 Plus other projects worthy of a mention:
This year's lineup of more than 100 movies also features a Gloria Steinem biopic, non-fiction films about the ACLU and March for Our Lives and a horror movie about a killer black weave that doubles as an allegory about racial inequality.  Variety
"A killer black weave that doubles as an allegory about racial inequality?" Disappointing - I don't even have to write my own material anymore.