I'm already sick and tired of the Dems current plot to take down the President – along with the rest of American. The most recent ploy of accusing the president of single handedly bringing the Wuhan coronavirus down on the country is brought to you by the same Deep State types who previously advanced the Russia, Russia, Russia hoax and the Ukrainian hoax. They are operating under the Vietnam war era combat belief that they have to destroy the town in order to save it.
So I leave that aside to celebrate the previously joyful St. Patrick's Day.
So here, for your entertainment, is a young Irish Leprechaun, James O'Keefe, doing what he's been doing for a long time, exposing the idiocy of the left.  Ten years ago he and a few friends punked Rutgers administrators into agreeing to ban Lucky Charms from the school cafeteria whereas they trigger Irish students.
Life has become much weightier in the ensuing decade but people have only grown that much more clueless.
So Happy St. Patrick's day anyway! I have a big corned beef in the frig that I'll cook in the Instant Pot slow cooker. Plus I'm making my world famous Irish soda bread.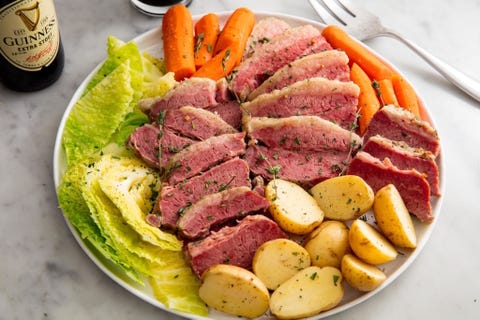 Because I didn't invite anyone over this year, that should leave us with enough leftovers for a week of  sandwiches, hash and colcannon. There are some benefits to this Wuhan shelter-in- place mandate.
I'll find something green to wear even though I probably won't be going out for anything other than a walk. Some traditions are just too important to ignore.
Happy St. Patrick's Day!