And he said unto them, Be not amazed: you seek Jesus of Nazareth, who was crucified: he is risen;
Thor's Hammer at sunrise, Bryce Canyon National Park (closed this year)
He is not here: behold the place where they laid him.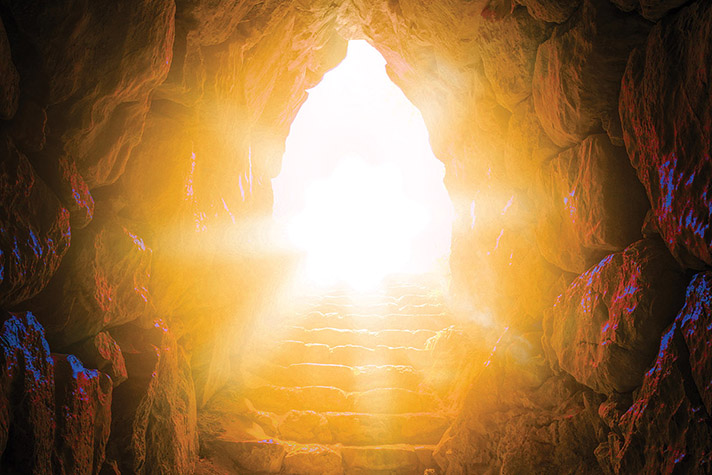 And go quickly, and tell his disciples that he is risen from the dead; and, behold, he goeth before you into Galilee; there shall ye see him: lo, I have told you. - Mark 16:6
Sunrise, Zion National Park, closed this year
And Jesus said unto her, I am the resurrection, and the life: He that believeth in me, though he were dead, yet shall he live.
Sunrise at Mesa Arch Canyonlands National Park Moab, Utah (closed this year)
And whosoever liveth and believeth in me shall never die. Believest thou this? — John 11: 25-26
Sunrise in Arches National Park (closed this year)
On this day when Christians around the world celebrate this most holy of Christian holidays I would like to wish all who gather here a very happy and blessed Easter. If you are a believer celebrate with joy the miracle of the Resurrection and the promise of salvation. And if you are not take this beautiful, joyful spring day to rest, reflect, renew. The old world will pick up and continue on its way tomorrow and, God willing, we shall too.
Raj and I are fixing a rack of lamb again this year. A couple of years ago we did a non-traditional Easter meal  - paella on the grill – because it was unseasonably warm and we had guests coming for dinner. This year, after a lovely spring-ish week it's turned unseasonably cool again with snow expected by mid-day. So we'll be tossing the rack - which has been marinating for 2 days in a honey/curry mixture - into the oven where it will be finished off with a hoisin glaze.

The Lamb Genghis Khan recipe comes from The Lark Restaurant in West Bloomfield, MI where it first appeared on the menu in 1981. They served over 75,0000 racks before the Larks closed the doors of their charming restaurant in 2015. Doesn't matter, they'd be closed this year anyway.
I do hope all of you find a way to celebrate with family and friends as best you can given the constraints of lockdown and quarantine. Keep an eye on the weather as well as your blood sugar and remember…let's be careful out there!
Chocolate bunnies will not be permitted in Easter baskets this year unless they are wearing approved facemasks (at least not in Michigan).