I'm going to leave you to Taco Tuesday on your own as we're leaving for the dark side (Gretchen's Miserable Michigan} tomorrow and what can I tell you? It's a lot of work no matter how many times you do it.
So feel free to start your day in the pre-dawn hours with Ms. P's Breakfast Tacos. I suppose there are worse ideas, although none come to mind immediately.
Improper social distancing down at the chicken food truck, without masks: looks pretty naughty.
I don't know what's in a breakfast taco but I'm guessing maybe chicken precursors? 
Perhaps with green chili and cheese…
or chorizo and potatoes.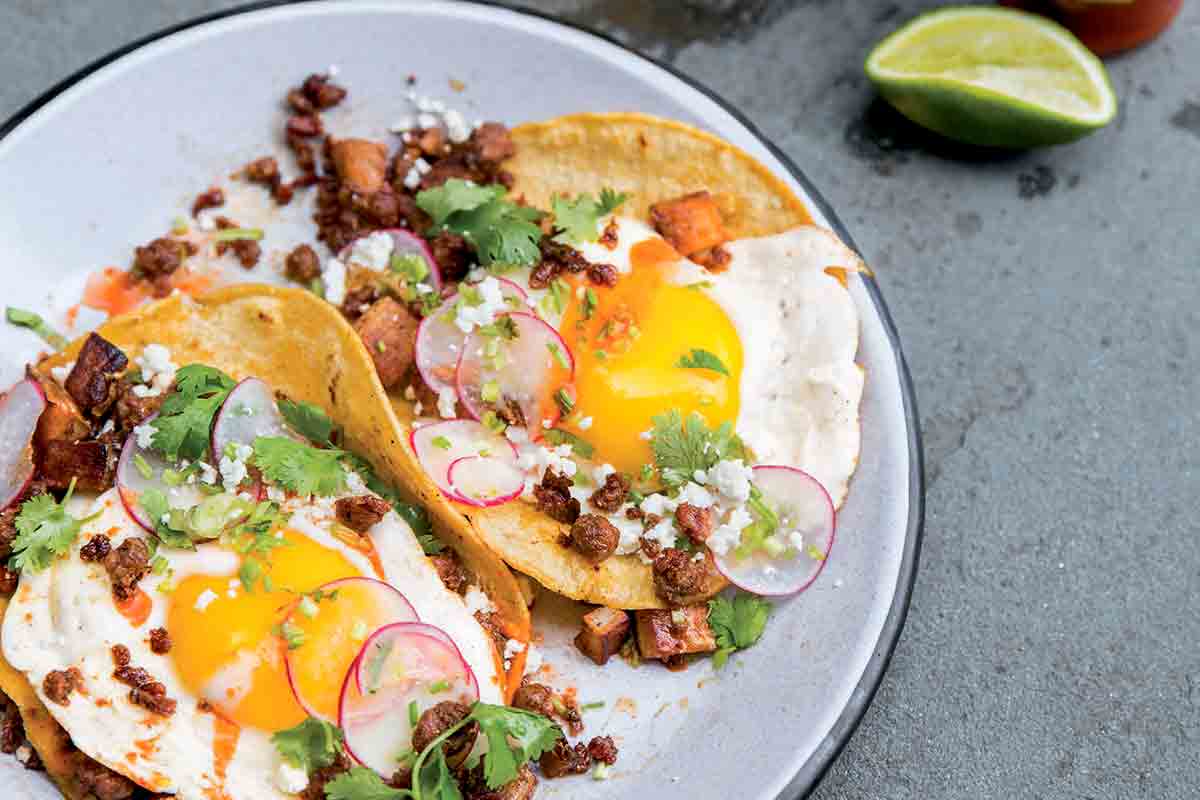 I would have to be up a few hours before I could even considering such a thing, but do go ahead and begin to enjoy your Taco Tuesday at daybreak if you wish. We need all the fighting fuel we can get in these days of devolution.
Administrative Reminder: if undesirables show up in the form of trolls it takes at least 3 flags to send the comment to moderation, and each of their comments must be flagged. So warm up your thumbs, just in case they are pressed into overtime. I'll be laying low for a few days, so clean up's on you.