It's Sundae!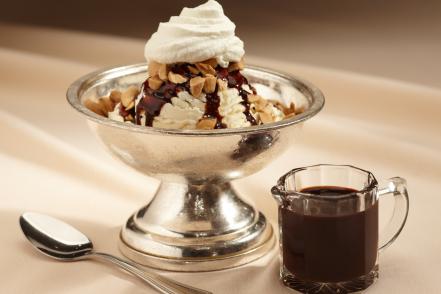 Tin Roof Sundae
Thanks to a proclamation that President Ronald Reagan signed in 1984 July is National Ice Cream Month and the third Sunday in July is National Ice Cream Day.
Fresh Strawberry Sundae
So set the troubles of the world aside for today and just chill with an ice cream treat of your choosing.
Classic:
Whimsical:
Indulgent:
Sandwiched:
Or boozy:
Detroit's contribution to the ice cream drink category, the Hummer,  made with Kahlua, white rum and ice cream should more appropriately be named the Hammer. Don't ask me how I know.
It's headed to the high 90s here today with humidity to match so it's a perfect day to imbibe in one of summer's greatest, if fleeting, joys. So whether you fancy your ice cream in a bowl, a cone or a drink,  enjoy!
Unless you belong to the portion of the population that can't keep race and politics out of anything.
Does "the Great Diversified" work for you?
In that case may all your ice cream come with a free treat.