Exactly how "the sister-in-law Christmas Wars" started is no longer clear; the only thing that all parties can agree on is that it started off innocuously enough with a few lights on shrubbery. This is a cautionary tale so  take notes and pass them on to your children.
It all began when one of Raj's brother and his wife (SIL #2) bought the house next door to one of his sister's (SIL #1) and her husband. The first year SIL #1 put up white Christmas lights outside as she always had. SIL #2 thought they looked nice so put up some of her own. I suppose that might have been considered an act of aggression but honestly, it was her first house…and it was Christmas.  The following year SIL #1 added some large colored lights and a yard ornament of some type  - nobody remembers the specifics anymore but I'm guessing a reindeer.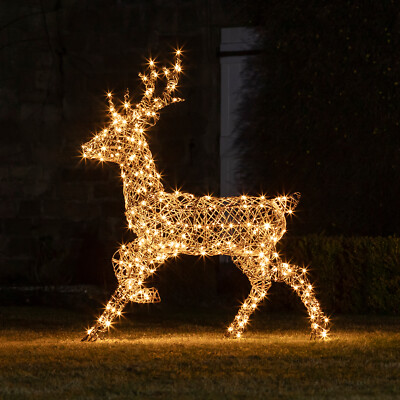 And with that innocent and inadvertent (or not, we'll never know for sure) escalation the wars got underway. Each year the competition ratcheted up, aided and abetted in no small part by the annual tradition of Mom and daughters/daughters-in-law Christmas shopping weekend in Frankenmuth.  Frankenmuth, Michigan as you may or may not know is home to Bronners – "the world's largest Christmas store" (showroom currently spans the equivalent of  5+ football fields).
If it's Christmas they've got it, indoor and outdoor. And yes, that includes specimens from the isle of inflatable toys.
I'm guessing you can see where this is headed. Every year, both households added more decorations - often including a new blow up Christmas toy…or two. It became a tradition on Christmas Eve for the entire family to drive by the displays at the two siblings' homes in order to judge the current year's entry and cast their votes at the family Christmas gathering the following day. Just like in the real world, the voting always involved bribes, voter harvesting and other forms of cheating. Even so, the winner's bragging rights changed hands every other year or so, often coincident with the addition of a new blow up.
No matter how abominable
Or inappropriate…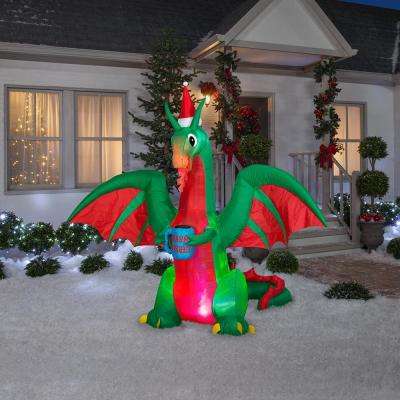 The Christmas War unofficially ended when Raj's brother and SIL #2 moved a few years back; I think they needed a larger yard to display all of the blowups they had acquired over the years. So while a truce had been called, the decorative displays at both households continue. Which is why, when I saw the following card I considered getting 2 of them to send to SIL #1 and SIL #2.
Fortunately my better sense prevailed so I'll just share it with you instead.
Pass this tale on to anyone in your family with a Christmas blowup obsession. And remember this rule of thumb: one's okay, two is stretching it; any more than that you're really looking at the need for a family intervention.
Now tell us your stories and give us some recipes. Only 5 days till Christmas!