BIDEN VOTER: "They're dropping bombs in Syria​ right now—and those bombs are kinda expensive​ for a dude who owes me $2,000."
Don't worry Dude, help is on the way! You'll be getting that  "Covid relief" check Uncle Joe promised you any day now which, along with your extended unemployment check, will allow you to fish right on through the summer. And all you have to do is give Pops his customary cut.
C'mon man! All I want is my customary "little taste"
How cool is that? That's how all Democrat scams work. This well-timed solicitation letter that MOTUS received in the overnight email drop illustrates perfectly.
You see, one of the hazards of having once served in the White House as the official Mirror Of The United States (MOTUS®) during the Obama Occupation is that you never, ever get off their email lists. One has to admire the DNC's quick-response agility in capitalizing on their "Rescue Plan" that promises 85% of Americans a short-term windfall. They waste no time in reminding that 85% of the terms and conditions of their scam (you owe them). This is how all Democrat-delivered kickbacks graft payoffs windfalls work, regardless of your position on the pyramid.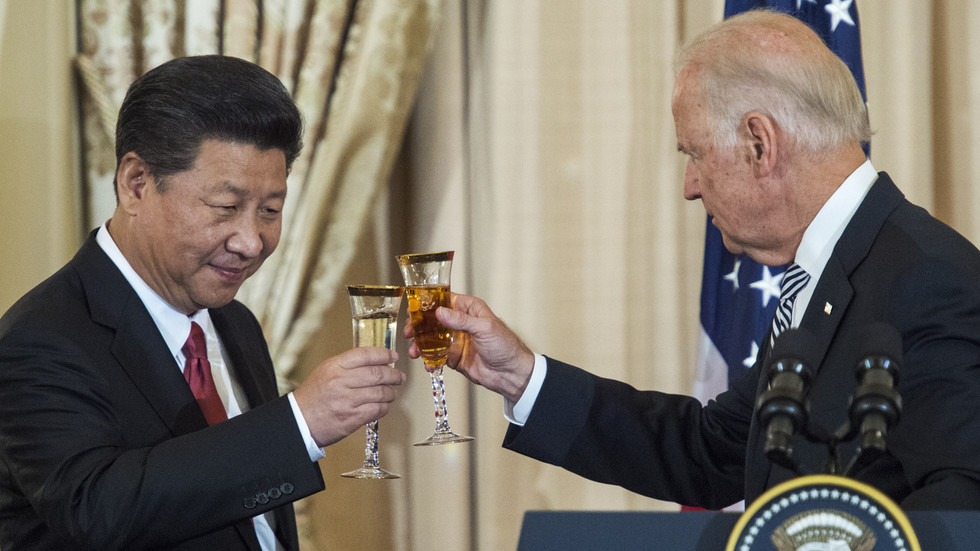 Remember: "Pops" gets his 10% off the top no matter what
Check out this DNC solicitation (actual email letter, except I replaced the live links), it's how professional grifters work:
Dear Motus,

President Biden just addressed our nation and today signed one of the most consequential pieces of legislation in modern history -- the American Rescue Plan. I hope you'll give me a chance to explain why this bill is so important and how it was made possible by grassroots supporters like you.

 


The American Rescue Plan will have a tremendous impact on the lives of Americans. 85 percent of households will receive checks for $1,400 per person, which means a typical family of four making $100,000 a year will receive $5,600 in direct relief. It also cuts child poverty in half and lowers health care premiums for millions of families. That's so important, Motus.


But here's the thing: Not a single Republican voted for the bill. Not only does this show that they're more interested in serving themselves and their wealthy donors -- it proves this legislation was made possible because of our victories last election cycle.

Make that the "so-called victories"


Our majorities are slim -- but our majorities are precisely why Democrats were able to get this critical bill through Congress! And building back better in the years ahead will require we not only defend our majorities, but build on them. So, I've gotta ask: INSERT LINK HERE SOLICITING YOUR DONATION TO COMPLETE THE DEMOCRATS' RUINATION OF OUR NATION

Every penny will help fund the organizing efforts, data and technology upkeep, voter protection, and more it will take to elect Democrats across the board in 2021, 2022, and beyond.

If you've saved payment information with ActBlue Express, your donation will go through immediately:

INSERT ANOTHER LINK HERE  SOLICITING YOUR DONATION TO THE DNC TO COMPLETE THEIR RUINATION OF OUR NATION, IN CASE YOU FAILED TO CLICK THE FIRST TIME

On the campaign trail, President Biden and Vice President Harris promised the American people that they would provide relief for the economic and health crises posed by the coronavirus.

Biden, Harris promising relief on the campaign trail

 

And with the signing of the American Rescue Plan, they delivered on that promise.

Now, it's our job to make sure that we not only defend our Democratic majority, but expand upon it in the years to come. That will mean funding efforts to communicate the impact of the American Rescue Plan, organize our communities around that knowledge, and mobilize them in the next elections.

INSERT ANOTHER LINK HERE  SOLICITING YOUR DONATION TO THE DNC TO COMPLETE THEIR RUINATION OF OUR NATION, IN CASE YOU FAILED TO CLICK THE FIRST TWO TIMES

    So we can be China's dog for generations to come


Jose

Jose Cornejo
Email Director
Democratic National Committee


P.S. Today, President Biden signed the American Rescue Plan into law to deliver immediate relief to millions of Americans who are weathering the storm of the coronavirus crisis. Only if you are able, INSERT ANOTHER LINK HERE  SOLICITING YOUR DONATION TO THE DNC TO COMPLETE THEIR RUINATION OF OUR NATION, IN CASE YOU FAILED TO CLICK THE FIRST, SECOND OR THIRD LINKS to help expand our Democratic majorities and open the door for more legislation like this in the years to come.

 

Well done, Jose, Email Director of the Democratic National Committee. Doing what politicians have always done best: raising money for the ruination of a nation.

Donate today and get this Biden dog collar absolutely free!

(Just pay separate processing and handling fees)